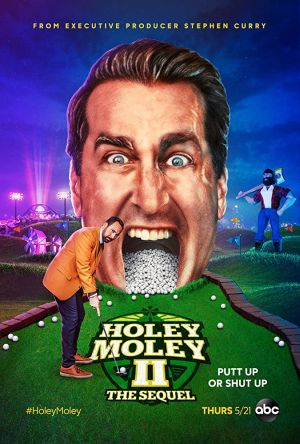 Holey Moley
Game-Show, Reality-TV
12 contestants put their miniature golf and physical skills to the test, and face off in never-before-seen challenges on a larger-than-life course.
Season 02 Episode 13 — A Finale of Epic Proportions
Winner takes all in the season finale where it all comes down to one putt. Twelve finalists return to the course to face off on four of the toughest holes.
Holey Moley S02E13 A Finale of Epic Proportions x264-Summerset